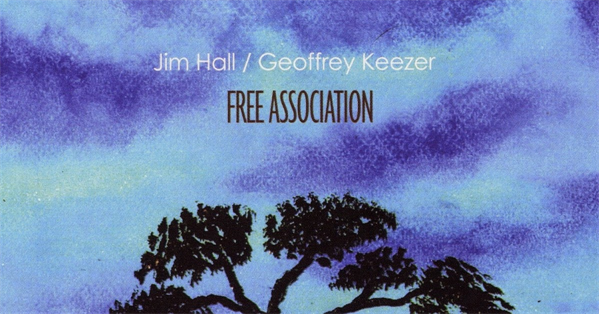 Participant Offers
Project Highlights
Receive credit on the Free Association CD
Complete access to the ArtistShare® project experience documenting the creation of the new recording with Geoffrey and Jim
VIP tickets to any Jim Hall performance
A complete autographed set of Jim Hall's available recordings
About this project
Legendary guitarist Jim Hall is an artist who has always kept his eyes on the future, always musically open to the influences of new generations. With pianist Geoffrey Keezer he continues to do the same. After performing at New York City's Birdland together, Jim and Geoffrey will record a new CD including new compositions by both artists. Join these two important musicians as they prepare and create this special duo recording (release date 9/30/05).
Enjoy the experience of watching a new partnership develop as they create new works together. Legendary guitarist, Jim Hall and acclaimed pianist, Geoffrey Keezer will take you along as they create a new recording, which will include new compositions by both artists. Over the course of this project both Jim and Geoffrey will give you access to audio interviews with the two discussing the new project, their experiences working together and how they've inspired each other. Enjoy Jim Hall radio, lectures on composing, photo galleries as well as audio and video of rehearsals. Gain deeper insight into the Jim Hall's creative world through lectures on the compositional process of a new work, on arranging the new work, on the mastering process of the duo recording and more. Jim will also share his personal thoughts through journals, which will cover a wide range of subjects from his thoughts on music today to events in his own life. This is a wonderful and exciting opportunity to get into the mind of a great and legendary artist while sampling the mind of a tremendously talented younger artist.
Depending on your participatory level, enjoy selected handwritten charts of Jim Hall's original compositions for the duo recording, photographic prints and even possibly Jim Hall's Gibson amp used on all of his recordings until the 70's. In addition there will be on-line lessons, Q and A sessions, exclusive interviews and listening lists, all as a reward for participating in the Jim Hall/Geoffrey Keezer Duo recording project. And of course, every participant will receive, either by mail or as a download, a copy of the final project recording as the final reward of this exclusive experience.